Is the "Experimental" Treatment Turned Down by Your Insurance Really Experimental?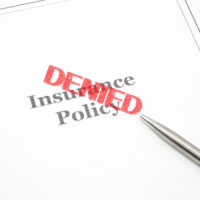 For people dealing with serious medical issues, finding an effective treatment that can improve their quality of life can be a godsend. New treatments are constantly appearing on the scene, and while finding the right medication or treatment that works can be challenging to say the least, the real battle occurs when the insurance company denies coverage for a costly treatment or procedure.
A favorite excuse of insurance carriers is that the treatment is "experimental," and there is not enough evidence showing that the treatment is safe and effective. In actuality, there may be abundant evidence showing the treatment is beneficial, including case studies in the medical literature, clinical research, and anecdotal evidence from doctors in the field. Despite such evidence, insurers justify their denials by setting a high threshold in their policies for a treatment not to be considered experimental, and the burden falls on you to prove them wrong. You needn't give up hope, however. Insurance companies wrongly make this "experimental" interpretation on a regular basis, often based on out-of-date or inaccurate data. With the help of an experienced insurance lawyer, it's possible to convince the insurance company that their position is wrong and force them to change the way they cover a certain type of treatment.
Appealing an experimental determination  
The most important thing to understand when treatment is denied is that an insurer's initial denial of coverage because a treatment is "experimental" is not the final word on the subject.  Insurers typically have an appeals process. For most insurers, you can appeal to two levels within the insurance company and a third time to an independent medical board.  If your claim is still denied, you can consider legal action such as an individual civil complaint or a class action lawsuit.
If you were able to pay for your treatment out-of-pocket, litigation can help you obtain reimbursement for health care costs you incurred that should have been covered by insurance. For many people, however, medical treatment is simply unaffordable without insurance coverage up-front. Although it does take time, litigation is often necessary to get insurance companies to change their positions and policy interpretations. Not everyone has the time to wait, though. For the best and quickest results, find an experienced insurance law firm to help you with your case at the earliest stages. A knowledgeable insurance lawyer will understand the complex and highly-technical reasons behind the insurance company's denial and will know how to gather the appropriate information and documentation to rebut their claim. Your attorney will engage with relevant doctors and experts in the field to build a strong case to overcome an insurance company's wrongful interpretation of a treatment as experimental.
Health insurance is a necessity we can't afford to be without. When coverage is denied, it's essential to take action and fight that denial so you can get the care you need when you need it. Insurance companies wrongfully deny coverage at times, but with persistence and the right kind of help, you can get the coverage, the treatment and the benefits of the health insurance you've contracted for and paid for.
Has Your Insurance Claim Been Denied?
Contact Us Today To Learn About Your Legal Options