Did Prudential Break the Law With Its Claims Handling Process?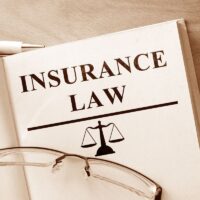 According to the U.S. Department of Labor, it did. And while Prudential neither admitted nor denied some of the allegations against it, the insurance giant did agree to revise the way it goes about handling claims in the future.
A sprawling federal investigation recently uncovered over 200 life insurance claims that were denied by Prudential Financial due to a lack of "evidence of insurability" between 2017 and 2020. "Evidence of insurability" is a term of art in the insurance industry and is a standard requirement of the underwriting process in many areas of insurance. Evidence of insurability is usually provided by having the insured submit a form that states they are in good health and therefore insurable. Lack of evidence of insurability is a common reason given for denying coverage. Prudential's practice in one particular area, however, was not entirely kosher.
Employer-Sponsored Life Insurance and Supplemental Coverage
The investigation in this case concerned the provision of employer-sponsored life insurance policies, a common and valuable fringe benefit many employers offer to their employees. When an employer offers group life insurance as an employee benefit plan, employees can enroll in the plan at no cost and without having to provide evidence of insurability.
These plans provide a basic amount of life insurance coverage, with premiums paid for by the employer. However, under some plans, employees can choose to purchase additional coverage for a higher life insurance benefit, with the employee paying the additional premium amount for the supplemental coverage. Since they are agreeing to take on additional risk, Prudential, like other insurers, only provides supplemental coverage to employees who provide evidence of insurability.
So what did Prudential do wrong? According to an investigation conducted by the Employee Benefits Security Administration, a division of the Department of Labor (DOL), Prudential accepted supplemental coverage premiums – deducted from employee paychecks and remitted to Prudential by the employer – for years, without ever having received evidence of insurability as required for the supplemental coverage. When it came time to pay the benefits due on the policy, only then did Prudential deny the coverage based on lack of evidence of insurability.
Between 2017 and 2020, Prudential denied more than 200 supplemental coverage claims in this way, according to the DOL.
Labor Dept. Says Prudential Violated Its Duties as a Fiduciary
Employee benefit plans are governed by a federal law known as ERISA. One aspect of ERISA is that insurance companies like Prudential are "fiduciaries," which means policyholders rely on them to serve their needs in a position of trust. Prudential therefore owes "fiduciary duties" to its policyholders, one of which, according to the settlement agreement, is "to ensure that it makes eligibility determinations for each employee or their eligible dependent for supplemental coverage at or near the time Prudential receives premiums for such coverage."
While Prudential did not admit or deny that it is a fiduciary or that it failed to discharge its fiduciary duties under ERISA, the company did agree to settle the DOL allegations against it to resolve the matter without litigation.
The settlement agreement did not result in the imposition of financial penalties against Prudential, as such penalties are beyond the scope of ERISA. However, Prudential did agree to a long list of provisions requiring it to revise the way it processes, accepts, denies, and otherwise handles applications for supplemental coverage regarding evidence of insurability.
Not surprisingly, Prudential is not the only life insurance company to conduct business this way. According to a DOL press release announcing the settlement with Prudential, "Parallel investigations have found that other life insurers also engaged in similar practices." In that vein, Solicitor of Labor Seema Nanda issued a word of warning, saying, "We would urge all insurers to examine their practices to ensure that they aren't engaged in similar conduct."
Has Your Insurance Claim Been Denied?
Contact Us Today To Learn About Your Legal Options